PURPOSE AND TYPES OF ACTIVITY
The main goal: the creation of scientific knowledge of the cultural, social, political
and economic foundations of modern society.
To achieve this goal, the Institute carries out the following activities:
fundamental and applied research;
carrying out analytical work;
the provision of educational services through conferences, seminars, trainings, master classes;
consulting services;
the provision of information services through database maintenance, publication of newsletters, handbooks and analytical products;
Examination of draft regulatory legal acts and other official documents, concepts, investment projects, etc .;
other activities consistent with the objectives of the Institute, not prohibited by the legislation of the Republic of Kazakhstan.
Meiram Zekeshuly KAZHYKEN, Dr of Economic Sciences.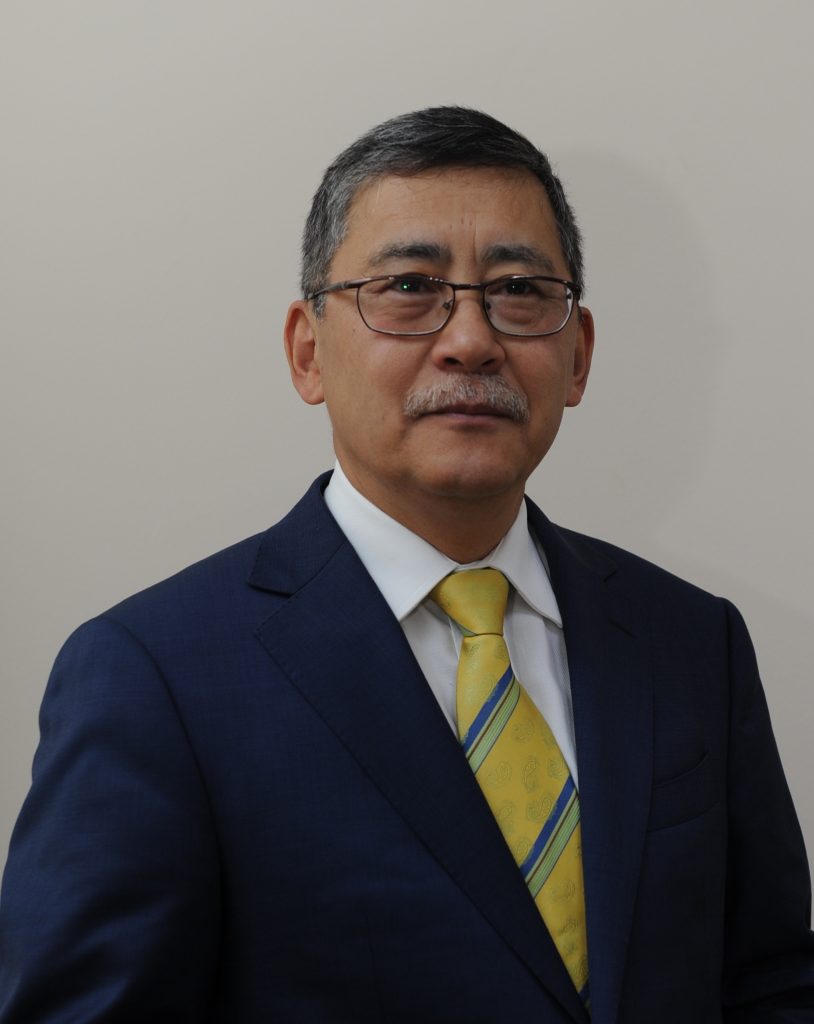 Date of birth 5 April 1961 .
Education:
1. Jambul Hydromeliorative-Construction Institute (1977-1982), Specialty: hydrotechnical engineer;
2. Moscow Hydromelioration Institute (graduate school), 1988-1990; Doctoral Candidate of Economic Sciences, 08.00.05 – economics, planning and management of the national economy, and its branches (1991);
3. National Higher School of Public Administration under the President of the Republic of Kazakhstan (1997-1998), specialty: public administration.
4. Doctorate studies: T.Ryskulov Kazakh Economic University (2007-2009). Doctor of Economic Sciences, 08.00.01 – economic theory.
Additional education
Macroeconomics courses: LG Academy (Seoul, 1998); JICA (Tokyo, 1999); TACIS (London, 1999); World Bank (Turin, 2000), Yale University (New Haven, USA, 2005) and others.
Experience:
| | |
| --- | --- |
| Dates | Place of work |
| 01. 2015 -present time | LLP "Modern Society Studies Institute" and "Center for Education Studies and Conflict Resolution at Trade Unions Federation of the Republic of Kazakhstan" Director. |
| 01.2013 -31.12.2014 | JSC "Institute of Economic studies, Ministry of Economic Affairs" Chief Researcher, external adviser to the Prime Minister of the Republic of Kazakhstan. |
| 11.2011 -12.2012 | LLP "Scientific Research Institute of Innovative Economics" Director. |
| 07.2010 -31.10.2011 | JSC "KAZAKHSTAN INDUSTRY DEVELOPMENT INSTITUTE" President. |
| 06.2007 -07.2010 | JSC «Corporation for Export Development and Promotion» "KAZNEX" • Deputy Chairman of the Board; • Advisor to the Chairman of the Board. |
Public service:
| | |
| --- | --- |
| 11.2005 – 06.2007 | Committee of Industry and Science and Technology Development (Ministry of Industry and Trade) • Chairperson. |
| 06.2003 – 11.2005 | Office of the Prime Minister of the Republic of Kazakhstan: • Head of the Production and Infrastructure Department; • Advisor to the Prime Minister of the Republic of Kazakhstan. |
| 01.2002 – 06.2003 | Department of Economics of Pavlodar region •Department Director. |
| 04.2000 – 12.2001 | Ministry of Transport and Communications of the Republic of Kazakhstan • Department Director; • Head of the project implementation unit (ADB loan). |
| 10.1999 – 04.2000 | Ministry of Economy of the Republic of Kazakhstan • Department Director. |
| 01.1998-10.1999 | Strategic Planning and Reforms Agency of the Republic of Kazakhstan • Deputy Head of the Department; • Head of department. |
| 04.1996 – 08.1997 | Department of Industry of Pavlodar region • Deputy Head of Department (Economics) |
| 05.1994-04.1996 | Pavlodar region Akimat • Deputy Head of the Department of Economics and Finance; • Advisor to the Akim. |
| 03.1992-05.1994 | Department of Economics of Pavlodar region • Head of department; • Chief specialist. |